Since we first occupied our existing office space in 2015, the Chard team has grown significantly. Our thriving team of more than 30 full time members has created a need for more space. Which is why – effective May 4, 2022 – you can find us a few streets over in our new downtown Vancouver office at 1400 – 510 Burrard Street.
Over the past decade, Chard has moved from a shared office space with Proscenium Architecture + Interiors at 7th and Ontario in Mount Pleasant to our current space at 509 Richards Street. In 2018, we expanded within our current location – from a single floor to two full floors – and are now making the move to consolidate our growing team onto a single floor within the downtown core.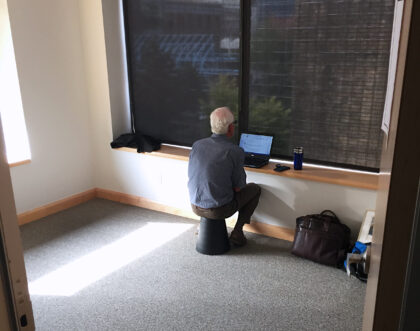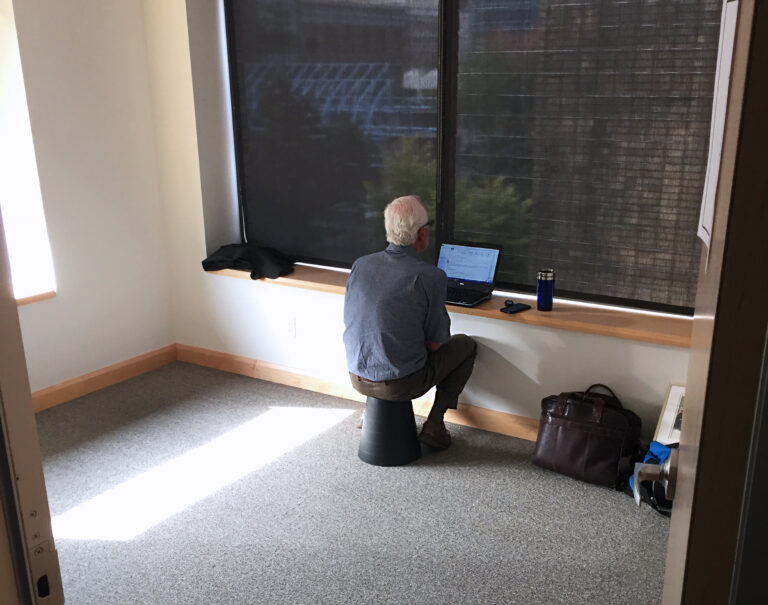 (Pictured above: Dave Chard sets up to work on the first day in the downtown office circa 2015)
While we no longer share office space, our team has worked closely with our former office mates from Proscenium to design our new space. Construction is well underway, and we can't wait to show off the finished product. We look forward to continuing to foster a tight knit team of talented individuals in this new office space as we take on new and exciting challenges.
Check out a bit of the behind the scenes below!